A special thank you goes out to Dianne of Hopelessly Devoted to Teaching for awarding me The Liebster Award. This award is given to a newbie blogger with under 200 followers. What a great way to end the year!
Copy and paste the award to your blog.

Thank the giver, and link back to them.

Reveal your top 5 picks, and let them know by leaving a comment on their blog.
Now, to reveal the five blogs that I am going to award!
http://teachinginroom6.blogspot.com/
http://www.craftycommunity.com/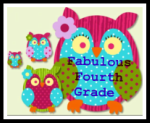 Congratulations to each of you! You have contributed so much to the blogging world!