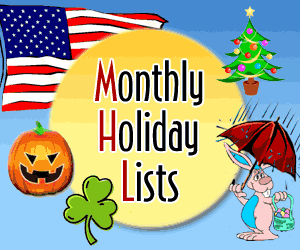 Kids love celebrating holidays.
VocabularySpellingCity
helps your students celebrate while they are learning. They have taken the most important holidays and events for each month and created lists to help aid in your celebrations. They lists can be
imported
into your free account to let your students find them easier. Your students can use the lists to play free, online
games
such as Hangmouse, Unscramble, and Match-It. You can create free handwriting printables using the words.